Real Estate Tools and Support Products
The Edmonton - Calgary Corridor in Alberta, Canada presents investors with the most dynamic and growth oriented regions in North America. If you are looking to invest but want to do it by yourself here you'll find all the tools, events, books, worksheets, home-study kits and insider secrets you need to get started specific for the Canadian market.
Find the best towns to invest in - increasing profits.
Learn economic fundamentals behind Top 10 cities.
Meet like minded investors.
Canada specific content.
Learn how to invest on fundamentals not emotion.
Get to REIN is Canada's largest investment group where members own over $2 Billion in Canadian Real Estate
ACRE Live! - Canada's #1 Real Estate Seminar.
REIN Home - Learn More About Canada's Largest Real Estate Group
Quickstart Live! - Canada's #1 Real Estate Seminar.
Quickstart Homestudy - Canada's #1 Real Estate Home Study Course.
RRSP Secrets - Using RRSPs In Real Estate.
Renovation Secrets - Renovating and Flipping Houses for Quick Cash System
Top 10 Towns Reports- Research Report by Canadian Real Estate Expert Don R. Campbell
97 Tips For Real Estate Investors - Canadian Specific Content.
Bestselling Canadian Real Estate How To Books - For the Canadian investor in the Canadian market
Click Here To Order REIN™ Books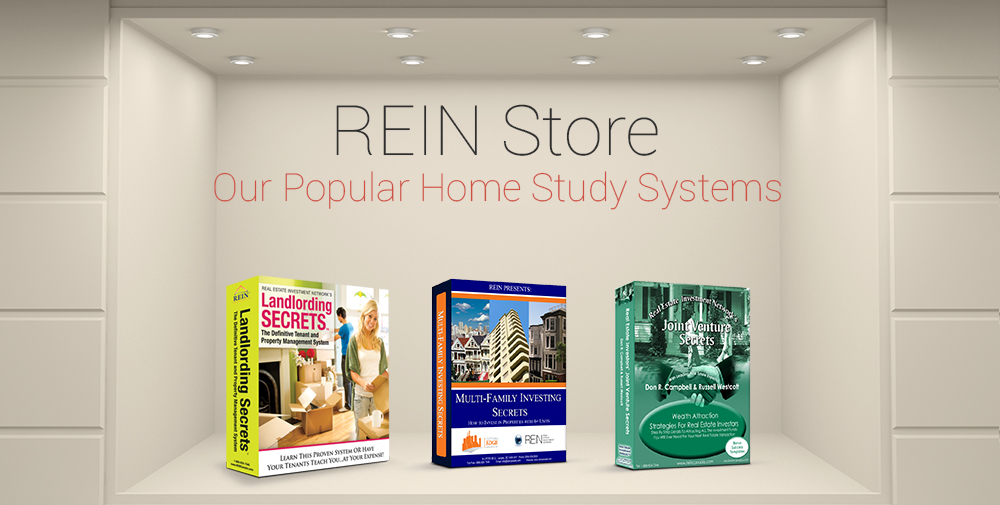 Click Here To Order REIN™ Research Reports